| | |
| --- | --- |
| | |
| | December Newsletter |
Dear Reader,
As we step into an exciting new year, D2C brands have raked in funds from global investors to empower their next phase of eCommerce growth. Major retailers have become omni-channel and instant delivery models have put immense pressure on the supply chain. We also witnessed the increased adoption of Social Commerce and usage of vernacular languages by eRetails brands in order to replicate the recent growth achieved by marketplaces in Tier 2 & Tier 3 cities.

Overall, India is on track to becoming a digital colony by 2025 when we will have more than 200 unicorns creating over $1 trillion of value. At GreenHonchos we are ready, excited and charged up to transform more brands into D2C Unicorns, come 2022. Stay tuned & Happy New Year!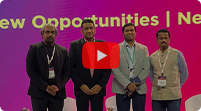 Panel Discussion: New Retail: New Rules: New Marketing
Organised by : MAPIC India
Panel Discussion: Using Omni-channel to Differentiate & Delight
Organised by : RAI
Moderated by
Navin Joshua
Founder/Director, GreenHonchos
How deeptech is leading eCommerce
to higher profitability and adoption
Eyeing the D2C growth story through the GreenHonchos lens
Navin Joshua - Co-founder & Director, KartmaX
Sumit Agarwal - Co-founder & Director, KartmaX
Prakash Kumar - Co-founder & Product Architect, KartmaX
GreenHonchos is a full-stack eCommerce consulting firm, offering technology, digital and operational solutions for scaling D2C brands online with a consulting framework to help them seamlessly start, exponentially grow and deliver an engaging online commerce experience.

Over the last 10 years, GreenHonchos has tested and proven their 100cr transformational revenue blueprint with more than 100 D2C brands, and now their mission is to help benefit other eRetail brands in the industry. We got in touch with Navin Joshua, Founder/Director, GreenHonchos to get to know his vision and plans for the company. Here are a few insights as excerpts from the interview.



The shift in consumer behaviour due to the pandemic has
led to the accelerated adoption of eCommerce. Certain
brands decided to go online, as they went from 0 to 10
figure revenue within a year.

In spite of the devastating impact of the COVID 19
pandemic on businesses worldwide, some great success
stories too have emerged during the period.

When we were forced to sit back at home, certain brands decided to go online, and they went from 0 to 10 figure
revenue within a year.
Click here to read the full report
Click here to read the full article
Celebrating the D2C Glory: A year of Growth & Scalability at GreenHonchos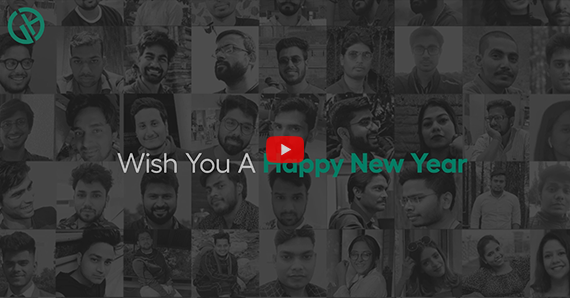 A fun workplace is always a productive workplace